Announcing: Quarantune Zoom Jam
Music Boxers Unite!
​
(Separately, in our own homes...for now) If you've been following the Quarantunes we've been posting and wondering how the musical sausage is made,
you can be a fly on the wall in the room where we zoom!
​
For only $30 you can watch an hour long zoom session
starring the 5 cast members playing songs, goofing around,
and making plans for when they can be together again in the flesh.
​
A portion of all proceeds will go to Kids' Meals,
a non profit that delivers free healthy meals to the doorsteps of
Houston's hungriest pre school children.
​
This video will be available for 7 DAYS ONLY
from Saturday May 16th- Friday May 22nd
​
Click this link to purchase a ticket
​
​
​
​
​
Please input your correct email address and a link will be emailed to you
by 7pm on the date you purchased for.
If you purchase after 7pm, you will receive the link the following day.
​
For questions, or to purchase by phone
please call our box office
713-522-7722
Tuesday-Friday 10am-4pm
​
On the release day of Saturday May 16th we will be available
by phone from 2-6pm.
​
Thank you for supporting Music Box and Kids' Meals!
Breaking Up is Hard to Do
Broadway at the Box will be back at some point
But for now, please enjoy these
Quarantunes from us to you...
An Update concerning COVID-19:
​
Hey folks,
​
We hope you all are faring well during this difficult time of uncertainty.
We look forward to performing for you again as soon as the mayor and the CDC allow it.
If you have the means and would like to help The Music Box get through this period,
we offer 10 ticket packages for the price of 9 that never expire and you may use at
any time and for any show. You can only purchase these through our box office at
713-522-7722. Every little bit helps to cover our costs while we are not able to do
what we love to do. We will be back up and running as soon as possible, even if that
means removing seats to allow for social distancing.
We will continue to keep you posted as things unfold.
Please stay healthy and safe and we will see you soon.
​
Love,
The Music Box
Cast band and crew
Or Call our Box Office
713-522-7722
#1 on Tripadvisor
We are now
#1
of all 293
"Top Things to do in Houston"
Thanks to all of our patrons !!
​
​
We are also rated on

Tripadvisor
as #1 of the 58
Theaters, Concerts and Shows

in Houston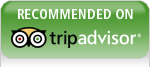 ​​​​Call Our Box Office

713-522-7722