The Music Box Theater is Re-Opening!
At long last, The Music Box is thrilled to announce that we are opening our doors! On Saturday, June 12th we will perform live in our home for the first time in over a year. We are excited to resume our regular weekend schedule (every Friday & Saturday night and occasional Sunday afternoons).
​
In celebration of our beloved theater's 10th birthday (Can you believe it?)
our first show back will be titled "10 Year Anniversary Show" and will be a musical tribute to the very best songs and funny moments of the past
decade that took place within our hallowed green foamed walls.
​
This promises to be a spectacular show that will feature the full Music Box
cast & band at the height of their talents.
Expect music from every genre and time period and lots of laughs ...
and sobs of relief that we made it this far!
We are only selling at 60% capacity for now so get your tickets soon.
We can't wait to see you in person!
VIRTUAL "Made in Texas" are still available
"Made in Texas"
features the entire Music Box Cast and Band filmed at the theater!
​
Tickets for "Made in Texas" are only $30 this time around!
​
Cuddle up to all new Music Box covers of some of the best songs
from Texas born artists.
​
Featuring hits by Kenny Rogers, George Strait, B. J. Thomas, Janis Joplin,
Kacey Musgraves, Barry White, Don Henley, Willie Nelson,
ZZ Top and so many more.
​
Don't miss the chance to view The Music Box Theater
in the comfort of your home.
Just go to the link below, choose "Made in Texas"
and submit your information. Once completed, a link for the
performance will be emailed to you that evening!
​
Simply click on the link to watch the show at
your convenience as many times as you like .
Or Call our Box Office
713-522-7722
#1 on Tripadvisor
We are now
#1
of all 316
"Top Things to do in Houston"
Thanks to all of our patrons !!
​
​
We are also rated on

Tripadvisor
as #1 of the 58
Theaters, Concerts and Shows

in Houston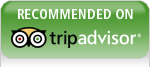 Voted
"Best Live Music Venue"
in Houston
by KHOU Channel 11
Best in Houston
​​​​Call Our Box Office
713-522-7722