Now Showing thru August 14
Highlights from Opening Night
In celebration of our beloved theater's 10th birthday (Can you believe it?)
our first show back is titled "10 Year Anniversary Show" and is a musical
tribute to the very best songs and funny moments of the past
decade that took place within our hallowed green foamed walls.
​
This show that features the full Music Box cast & band at the height
of their talents. Expect music from every genre and time period and
lots of laughs ... and sobs of relief that we made it this far!
Songs from the 1980's, Music Box Style
Get nostalgic with The Music Box cast and band as they
romp through music and memories from the 1980's!
Sing along to cool covers of your favorite hits and reminisce
about the a decade we won't soon forget!
Or Call our Box Office
713-522-7722
#1 on Tripadvisor



We are now
#1
of all 328
"Top Things to do in Houston"
Thanks to all of our patrons !!
We are also rated on
Tripadvisor
as #1 of the 58
Theaters, Concerts and Shows
in Houston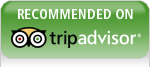 Voted
"Best Live Music Venue"
in Houston
by KHOU Channel 11
Best in Houston
​​​​Call Our Box Office
713-522-7722