The Music box theater !!!
Presenting "Quarantunes Live at Home"
Recently, after just one weekend of live performances we
decided to close again due to the rising number of COVID
cases in the Houston area. After multiple requests from you,
our beloved patrons, we've made the show available for
you to view in your home!
Just go to the Music Box website ticket page and click on
any available date on our July or August calendar.
Please fill out the required information and submit your order.
Once completed, a link for the performance will be emailed
to you that evening.
Or you can call the box office Tuesday - Saturday
from 10:00am - 4:00pm and we'll get you set up.
Tickets for "Quarantunes live at Home" are only $45!
Highlights from "Quarantunes Live at Home"
Or Call our Box Office
713-522-7722
#1 on Tripadvisor
We are now
#1
of all 293
"Top Things to do in Houston"
Thanks to all of our patrons !!
​
​
We are also rated on

Tripadvisor
as #1 of the 58
Theaters, Concerts and Shows

in Houston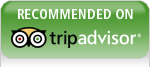 ​​​​Call Our Box Office

713-522-7722