Broadway at the Box will be back at some point
But in the meantime, enjoy
the newest Quarantunes
Old Town Road - Horse with No Name
"One More Day" Cay's Epic Video
An Update concerning COVID-19:
​
Hey folks,
​
We hope you all are faring well during this difficult time of uncertainty.
We look forward to performing for you again as soon as the mayor
and the CDC allow it.
If you have the means and would like to help The Music Box get through this period, we offer 10 ticket packages for the price of 9 that never
expire and you may use at any time and for any show. You can only purchase these through our box office at 713-522-7722. Every little
bit helps to cover our costs while we are not able to do what we love
to do. We will be back up and running as soon as possible, even if that means removing seats to allow for social distancing. We will continue
to keep you posted as things unfold. Please stay healthy and safe and
we will see you soon.
​
Love,
The Music Box
Cast band and crew
Or Call our Box Office
713-522-7722
#1 on Tripadvisor
We are now
#1
of all 293
"Top Things to do in Houston"
Thanks to all of our patrons !!
​
​
We are also rated on

Tripadvisor
as #1 of the 58
Theaters, Concerts and Shows

in Houston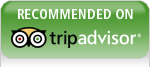 ​​​​Call Our Box Office

713-522-7722